Liberty Street

A contemporary drama series from the producer of the award-winning Degrassi Series.

Take a unique group of twentysomethings; put them in a low rent, run down apartment building in an industrial neighbourhood; watch as they try to carve out their own identities and destinies and you have the essential ingredients of Liberty Street. The young residents of 'The Pit', as their building is known, are a diverse cast of characters. They face all the challenges confronting young people making it on their own: drug abuse, unemployment, sex and love. There's realism and truth, budding romances and rivalries, and coming to grip with all that life has to offer on Liberty Street.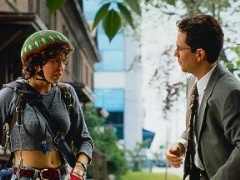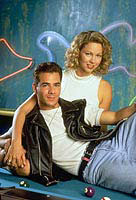 Taking Liberties

Errol Nazareth

Toronto Sun

Today's the day the world becomes your oyster."

That line, from the Cowboy Junkies-penned theme song for Liberty Street, sums up the tone of the new CBC series about "twentysomethings."

"You're going to see a cast of 12 twentysomethings who are living on their own for the first time, trying to make sense of being 20 and enjoying the start of adult life," says Linda Schuyler, the Street's creator and executive producer and the force behind the hit Degrassi series.

"It's no secret the age group in Degrassi has grown up, and though I've told their stories, I remain intrigued by what happens when they leave the safety of school and are forced to take responsibility for their own lives."

Schuyler likes to think of Liberty Street as a show that "puts a face and heart" to the contentious tag Generation X. Over the course of 11 half-hour episodes, viewers will meet a multiracial cast of characters as diverse as a recovering alcoholic and ex-con, a gay Native and a single mom. The whole bunch call a grungy studio apartment building home.

Beverly Hills 90210 this ain't.

"There's nothing wrong with the fantasy element in Melrose Place or Beverly Hills 90210 but I'm not interested in that type of programming," says the award-winning producer. "And I'd argue the majority of kids don't see themselves reflected in those kinds of shows.

"I don't want to shy away from the fact jobs are scarce and sex is life-threatening for the majority of kids," adds Schuyler, an Order Of Canada recipient. "I want to reflect those realities and show how they affect the choices they make."

Schuyler, who says one of her mandates was to have a multicultural cast, explained bringing Native actor Billy Merasty on board: "I asked him how he felt about playing a gay Native and he said he would be delighted `cause he's played so many Noble Savage roles."

Merasty, who's gay, is hyped about playing Nathan Jones, a young Native who's left his Manitoba reserve and his family who rejected him because of his homosexuality.

"Most of the roles I've auditioned for are braves and warriors," says Merasty, who's worked extensively in theatre and film. "There are different types of Indians out there. This show introduces a character you'll find on every reserve, and it shows Two Spirited People as normal people dealing with day-to-day situations.

"I've never compromised my Two Spiritedness because it contributes to my wholeness," Merasty says. "It's my ultimate strength, that's why I'm honored to play a Two Spirited person. It gives me the chance to introduce people to a dignity that's never portrayed on TV."

Dean Ifill, who plays aspiring young musician Wade Malone, is as concerned about the image of blacks on TV as Merasty is with Native people.

"There aren't many young blacks who've made it to a series or are seen in a positive light," says Ifill, who appeared on Degrassi Junior High and Degrassi High. "I'd never do a show like America's Most Wanted that depicts a black guy running down the street with a stereo."

Ifill says "the cool thing" about working with Schuyler is "if we feel a scene or some lines are stereotypical, we can discuss it with her and the head writer. There's compromise involved - which adds to the smooth running of the show."

Schuyler wouldn't have it any other way.

"You have to be respectful of your actors," she says. "I want to hear what they have to say, that way you get an honest dialogue happening between the generations."

And what draws her to telling the stories of an age group often depicted as aimless and apathetic?

"Maybe it's because I spent eight years as a school teacher," she says, laughing. "I've always believed they deserve a voice and I enjoy providing a platform. And working with them keeps me twentysomething in my heart."

Season 1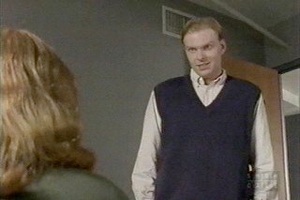 101 That Was Then, This is Now

102 Sex, Lies and Pasta Putanesca

103 Voyage to the Bottom of the Pit

104 Planes, Kids and Automobiles

105 Caged Heat

106 The Dating Game

107 No Ifs, Ands or Butts

108 Naked Truth

109 Even Bradys Get the Blues

110 The Mouse That Roared

111 Saturday Night Fever

Season 2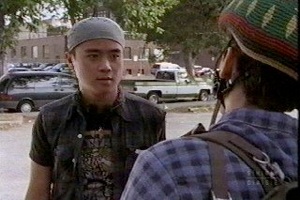 201 All You Need Is Love (1)

202 All You Need Is Love (2)

203 Reality Bites

204 Crimes and Misdemeanors

205 For Love or Money

206 All Work and No Play

207 Return of the Soldier

208 Lies I Told My Father

209 Hiring and Firing

210 Friends and Lovers

211 Secret Games

212 In the Heat of the Night

213 Decisions, Decisions

214 Bringing Up Baby

215 The Long Goodbye