The Kids of Degrassi Street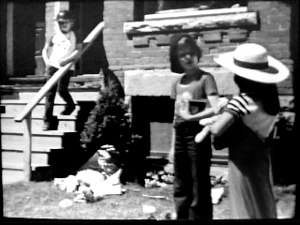 Ida Makes a Movie
When Ida's movie on garbage wins first prize in a competition but the judges commend her film on war, she has to decide between accepting the prize and owning up to the truth. 

Cookie Goes to Hospital

Cookie, Ida's best friend and clubmate, goes to hospital but leaves her favorite doll behind.  How can the INC club members get the doll to cookie when they have to cope with that creepy place and its silly rules?  The INC Club's loyalty is put to the test, but they come up with a plan that just might work.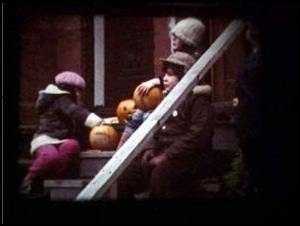 Irene Moves In
When Irene moves to Degrassi Street, Ida is anything but welcoming.  But with Big Foot in the neighbourhood, the two of them find they'd rather be friends than enemies.  And maybe they'll discover they have more in common than their fear of the hairy monster!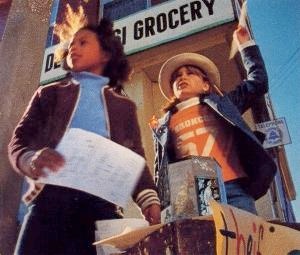 Lisa Makes the Headlines
The big scoop may sell more papers, but first you have to make sure you've got the story right.  And what if your story means blowing the whistle on your own brother!  Lisa has a tough decision to face.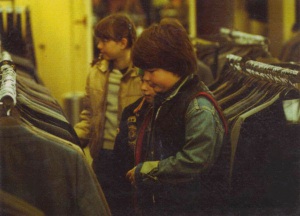 Noel Buys a Suit
For Noel, everything is fine until his dad decided to marry Gayle.  Then it feels as though she's taking over his whole life – first it's his dad, then she redecorates the house, and then she buys him a shirt for the wedding that doesn't match his suit – something's got to give….

Sophie Minds the Store

Sophie lets Chuck mind the store but when the receipts are $20.00 short, she accuses chuck of stealing.  After all, his dad's in jail so that makes Chuck a thief too – doesn't it?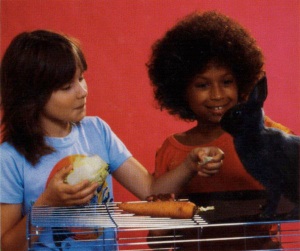 Casey Draws the Line
While Lisa and her best friend Casey fight about who will own "Rabbit", the rabbit hops away.  What happens next makes them sad but a little smarter about what really matters when you're "best friends" with someone.

Pete Takes a Chance

Pete loves new money-making schemes but when he "invests" Lisa's money without telling her, he's going a bit too far.  Pete is faced with a tough choice!  If he goes ahead with his scheme, he won't have one friend left, but if he doesn't he'll lose a sure winner.

Chuck Makes a Choice

Chuck likes the new girl, Tina, and he's determined not to let her know his dad's in jail.  But, if his dad comes to the school play, Tina could find out the truth.  If his dad doesn't come, his brother Pete, with a lead part, will be bitterly disappointed.  And the choice is up to chuck….

Billy Breaks the Chain

Superstitions are crazy, aren't they?  Billy thinks they are until a string of bad luck makes him wonder.  Maybe you don't make your own luck after all.  Maybe he really should send out that chain letter.  It's not an easy decision when you badly want to make it onto the hockey team and "luck" just might make it happen.

Catherine Finds Her Balance
When both her divorced parents decide to come to see her gymnastics meet, Catherine is very upset.  She knows there will be a fight and she will do anything to stop that.  But when "anything" means lying, she ends up in a bigger mess than she ever imagined possible.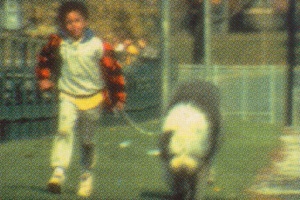 Benjamin Walks the Dog
Billy got the perfect setup.  His little brother Benjamin can walk the dog while he and his friend Pete sneak into the clubhouse to try smoking their cigars.  Smoking isn't all it's cracked up to be though, and even Benjamin doesn't seem quite such a pest once Billy thinks he's lost for good.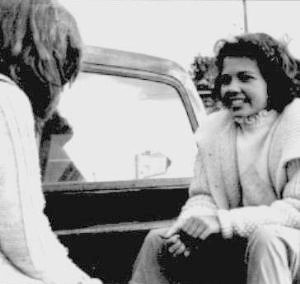 Samantha Gets a Visitor
Lisa is shocked at the change in her favorite country cousin.  Sam won't do any of the things that Lisa loves such as fish or feed the cows – she only wants to go to town and shop for make-up.  It looks as though they're going to be enemies instead of friends until they're lost in the woods one dark and scary night.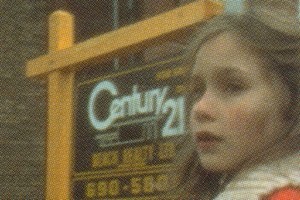 The Canards Move Out
When her family decides to move to Vancouver, Lisa's world is turned upside down.  She's angry and she lets everyone know it – her dad, Gayle and even her best friend Casey.  It's only when she and Gayle confront each other that Lisa begins to realize that she's forgotten about the people she loves best.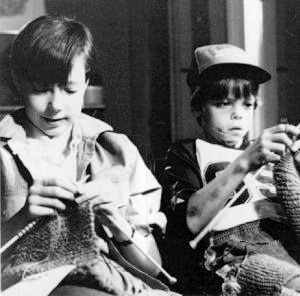 Liz Sits the Schlegels
Liz finds she has her hands full when she takes on a babysitting job with two lively kids, and one who refuses to have anything to do with her. How will she ever get Martin on her side?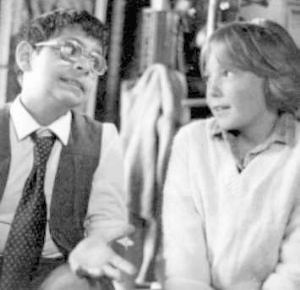 Connie Goes to Court
Connie doesn't believe she's a thief.  Didn't she just borrow the five dollars? Of course she'll pay it back, when she gets the money from her paper route.  But the newspaper goes on strike, and Connie finds herself in court, on trial and in big trouble!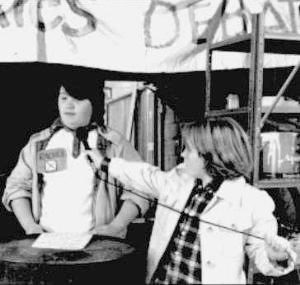 Rachel Runs for Office
Rachel is serious about running for the City Hall Youth Committee, but she 's in trouble when it looks as though the silly campaign of her opponent will make him the winner.  Then she learns some damaging information about her rival – but is it fair to use it?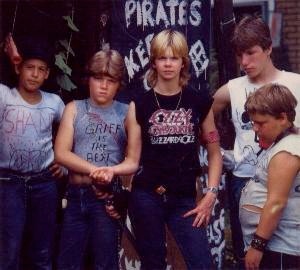 Martin Meets the Pirates
The pirates move to Degrassi Street and choose Martin as their lieutenant.  At first he's flattered, but then the gang demands protection money from his sister's car wash and Martin gets angry.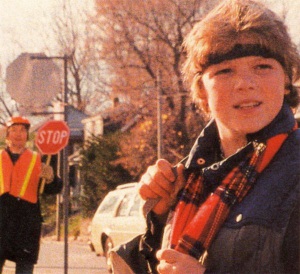 Griff Makes a Date
Griff doesn't care much about friends – until he meets Lisa and then he cares a lot.  But when Griff makes Lisa angry, he sees his new friendship fading fast, and he's going to have to find a way to tell her he's sorry.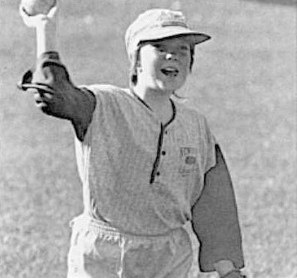 Connie Makes a Catch
Connie gets lots of advice on how to attract her favorite baseball player but somehow nothing seems to work.  And then she's in a real dilemma!  The ball is headed straight for her.  If she catches it, her favorite player will be out.  If she doesn't, her team will lose.  Once again, a tough choice! 

Jeffery Finds a Friend
Jeffrey and Connie bet on who will do better on the next math exam.  But as soon a Jeffrey settles down to study, Griff arrives asking for help.  How can Jeffrey afford the time if he's going to win the bet?

Lisa Gets the Picture 

At first, Casey is delighted when Griff agrees to draw caricatures for the Degrassi yearbook.  She's delighted that is until she discovers that her best friend Lisa is so busy helping Griff that she no longer has time for Casey.  When Lisa accuses her of being jealous, it's the last straw.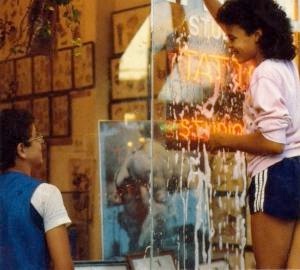 Karen Keeps Her Word
Breaking a promise can hurt – as Karen finds out when she doesn't show up for work.  Her partner, Pete, makes her feel so bad when he says, "It's not what people say, it's what people do that counts…."  It's something she doesn't forget, and when a company making missile system donates money for a class yearbook, she makes just the right speech.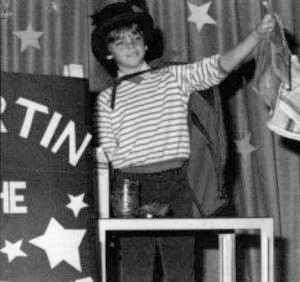 Martin Hears the Music
When the yearbook committee decides to have a talent show to raise money, it seems like a good idea.  But Rachel is the grumpiest stage manager ever, and when she calls Martin deaf and dumb after the kids have just learned about his hearing problem, it is almost the end.  The show must go on – but how?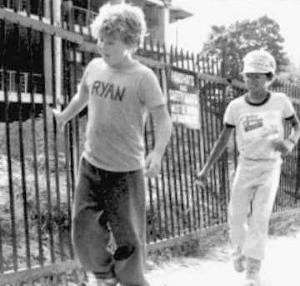 Ryan Runs for Help
Ryan has a big imagination.  He's told so many "stories" that nobody believes anything he says.  Then Benjamin falls in a hole and Ryan can't find anyone to help – they think it's just another story.  Finally, Ryan finds someone who gives him one more chance….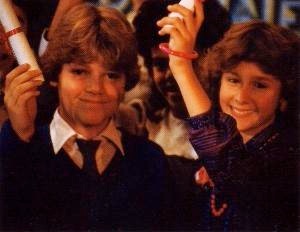 Griff Gets a Hand
There doesn't seem too much point in working hard when everything you care about can be taken away so easily.  First, Griff's parents are killed, and then he loses his friend Danny.  But, if Griff keeps walking away from things, he may lose Lisa and his year at school too.  As graduation day approaches, there are tough choices ahead.